ASBU's Department of Production Technology and New Media under the auspices of the Technology and Development Department is taking stock of the developments in the field of operation and production, including most importantly:
IP Digital audio broadcasting
IP transmission of the video and audio signal in production and live broadcast
HDTV production and operation
HDTV
HDR Technology
Multi-channel audio (surround sound)
Information security
Dealing with open source software
Archiving Radio and TV materials
Facilitate access to audiovisual content for persons with special needs
IP Digital audio broadcasting
The Technology and Development Department is closely monitoring the use of the IP protocol for audio streaming and the transmission of the temporal synchronization signal within the radio studios, which has become widely used by many manufacturers. These devices can now be connected to one another and to computers and servers using standard IT Switches. It should be noted that the AES67 protocol defines the basic services related to the transfer of the signal between the devices and does not specify the method of equipment control, automatic exploration or management of each equipment as they are specific to each manufacturer.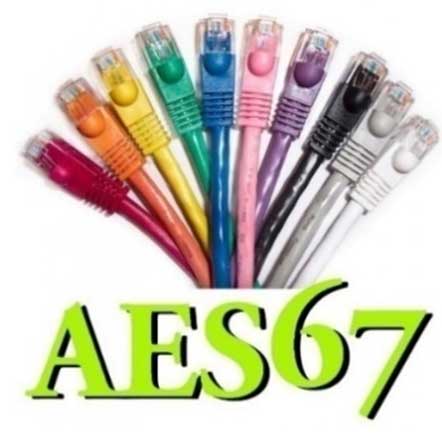 In this regard, ASBU has established a studio and a radio production system consisting of equipment from various manufacturers, using the AES67 protocol to transmit the sound signal. It is used to upskill and train member corporations to help them establish their future platforms and gain insight in the platforms already established. ITU invites member corporations to adopt the AES 67 protocol when selecting digital audio solutions and techniques in radio studios.
IP transmission of the video and audio signal in production and live broadcast
Due to the successful use of AoIP technology and the development of Ethernet networks, video and audio over IP and SMPTE2110 has quickly been adopted by broadcasters and manufacturers. Other technical advantages can also be enjoyed:
Increases system flexibility and scalability
- Extends the life of equipment
- Significantly reduces the very high cost of equipment
- Streamline the operation process
- (Common staffing : IT and Broadcast Engineers)
In this context, ASBU made the following recommendations: Monitor trends in protocols for the transmission of synchronization signals and protocols for the transmission of content over local networks and to what extent they have been adopted by manufacturers. It should be noted that a number of television stations already began using this technology to gain experience and prepare for the future.
HDTV production and operation
To complete migration to HDTV operation, production and broadcasting, ASBU made the following recommendations to its member corporations:
The obligation to produce and record television programs and cover of major events using HDTV.
Share news content via the MENOS network using HDTV.
Give priority to high quality archiving of programs so that they are ready for use when channels begin to broadcast using HDTV
UHDTV
Ultra HDTV (UHDTV) also referred to as 4K, offers viewers high-quality images with a resolution of 3840x2160 pixels as close as possible to reality. It should be noted that UHDTV follows the lead of HDTV in terms of manufacturers' trends. Also, satellite operators see in it opportunities to sell more satellite capacity for broadcasting and exchange. One of the expected improvements in UHDTV is the Higher Frame Rate (HFR) from 60 to 120 frames per second, with outstanding results in fast-motion programs such as sports games. UHDTV also offers simultaneous multi-track audio signals for more realism and impact.
It should be noted that there is a temporary alternative to HDTV, namely the High Dynamic Range (HDR) technology used in the production, transmission and reception by the viewers as shown in the following paragraph.
HDR technology is a transition phase between HDTV and UHDTV.
HDR Technology
HDR makes it possible to display brighter and higher contrast images by displaying images that are richer in colors and closer to what the human eye can see. A number of manufacturers have started to manufacture HDR cameras.
HDR television screens are increasingly available in the market and at more affordable prices.
It should be noted that a number of sporting events are produced using this technique, such as the FIFA World Cup in Russia 2018. In order for the viewer to benefit from the HDR technology, coordination and compatibility between the different actors in the production, transmission and display chain is necessary, which requires the use the adoption of common standards. As a matter of fact, ASBU started comparing the relevant standards issued by international organizations such as EBU, SMPTE, ATSC and ITU. In this regard, ASBU calls for HDRTV developments and standards to be monitored.
Multi-channel audio (surround sound)
Multi-Channel Audio is an add-on to UHDTV services. The viewer's experience is thus enhanced by means of a surround sound that makes the viewer feel like he was at the heart of the event. In this regard, ASBU organized an engineering workshop in cooperation with the German Fraunhofer Society for the Advancement of Applied Research, on practical aspects of capturing, recording and listening to Multi Channel audio.
ASBU in cooperation with DOLBY also organized a training course on both theoretical and practical aspects of Multi Channel Audio.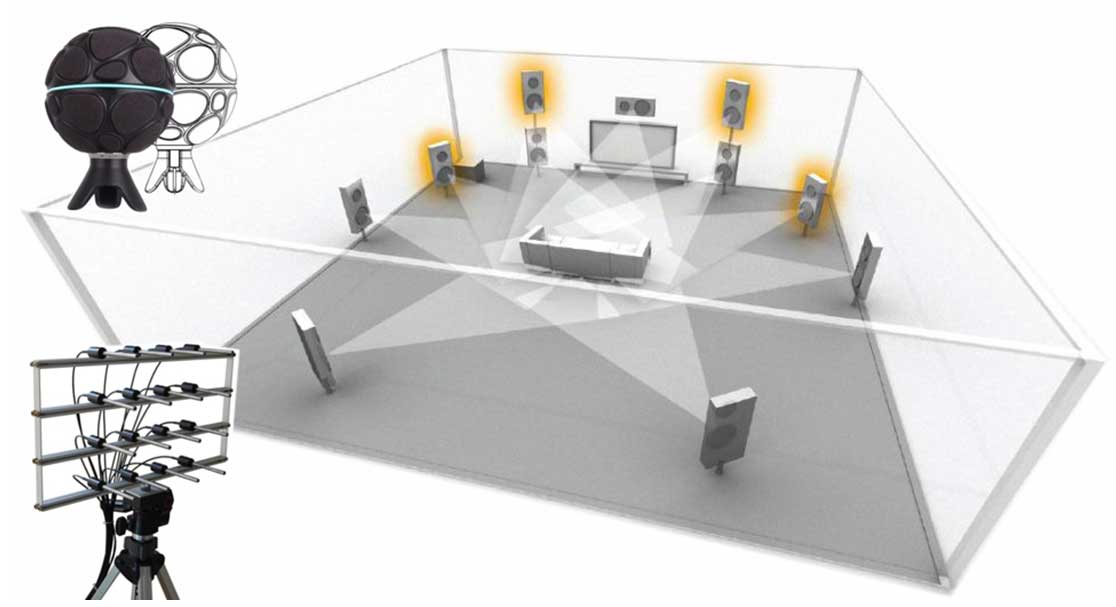 Information security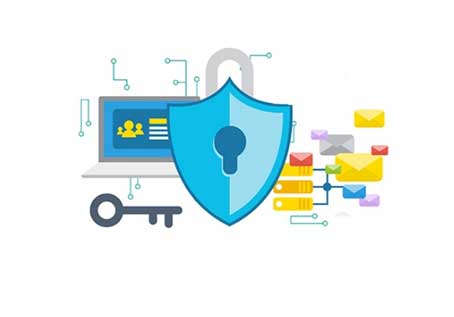 Manufacturers and software developers should immediately inform customers of any loopholes in the security of their products as soon as they are discovered.
Manufacturers must provide customers with all documents describing the product: interfaces, access points, ports, network communication and features
Manufacturers should develop their products and solutions according to industry standards, with the need to integrate and take advantage of security updates in compatible solutions, such as operating systems.
Manufacturers should conduct experiments to test the safety of their products from viruses and the various types of attacks and acts of hacking, and develop more robust versions through security patches and updates.
Manufacturers should appoint safety experts available 24/7 to help customers deal with acts of hacking that would cause disruption to the corporations' critical work.
Call upon member corporations to establish control mechanisms in order to preserve the network's cyber security. This can be informed by the steps contained in the recommendations of the Engineering Committee of unions of Radio broadcasters.
Dealing with open source software
Using open source software in cooperation with the international organizations specialized in this field makes it possible to enhance the corporations' production, innovation and development. As a matter of fact, ASBU intends to establish a follow up unit in this regard.
Archiving Radio and TV materials

The technology and development department follows up on the solutions related to real-time audio transcription and audio-video synchronization using artificial intelligence services. These solutions can be used to:
Facilitate editing as it has become possible to directly access the desired word
Process round the clock and faster than real time a large number of programs archived automatically so as to complete processing and quickly benefit from these programs
Provide assistance to persons with disabilities and enable them to view on the screen the text attached to the program according to the needs of the disabled
Real-time, synchronized display of the audio text
Facilitate the process of translating the audio text into another language and attach it to the video while keeping audio and video synchronization.
Facilitate access to audiovisual content for persons with special needs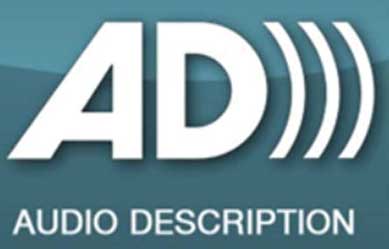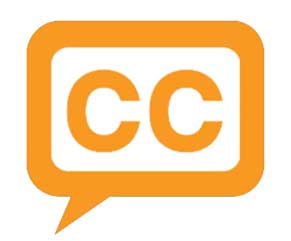 Making people with special needs participate in the various social activities is important and necessary, especially in respect of health, education and employment. To facilitate this participation, special radio and television programs can provide information on access to the various services available, and to education and entertainment to this category of people.
However, little has been so far in the audiovisual scene in the Arab world in this regard, with the exception of some Arab countries that produce a small number of TV programs, such as weather forecast and newscasts that are sometimes presented using sign language.
The concerted efforts of technology and trained human resources can afford this category access to radio and television programs at a reasonable economic cost, most often ranging from 1 to 2% of the cost of production.
Technical and technological aspects
Audio Description
Subtitling
Sign Language
Legislative aspects
To make these services available requires the combined efforts of legislators, representatives of organizations of persons with disabilities, and radio and television organizations, to develop an integrated national strategy, clear programs of work, follow-up mechanisms and an implementation timeline.
The General Assembly approved the guidelines for the introduction of this service through the implementation of the following mechanisms:
The motivated radio and TV corporations can initiate the production of radio and TV programs with complementary access services, using the following :
Set up a multidisciplinary committee or working group under the corporation (programs, studies, finance, engineering, etc.) to establish and organize the production of complementary access services for selected programs.
Monitor technological trends in respect of producing, broadcasting and receiving these services.
Determine the quality and number of hours of programs that can be proposed as part of one of these services. It is possible to start with programs in standard Arabic.
Create a test platform and use some solutions to gain knowledge and experience, and to master technologies before they can be harnessed in a sustainable manner.
Include issues related to accessibility services within training programs.
Develop a working plan with scheduled dates to launch the service.
Representatives of the organizations of persons with disabilities participate in the selection of programs and in the evaluation of the quality of the access services related thereto.
It should be noted that ASBU specialized committees are endeavoring to test artificial intelligence techniques and develop a mechanism for their use.