ASBU's keenness to improve radio professionals knowledge made it organize periodical seminars and workshops on themes related to the sector's concerns and aspirations including:
The Radio Workshop entitled: "Arab Al-Quds… New Media Coverage and the Current Phase Requirements".
Seminar on "Radio Podcast".
Following the discussions in these workshops, important recommendations were made for radio professionals.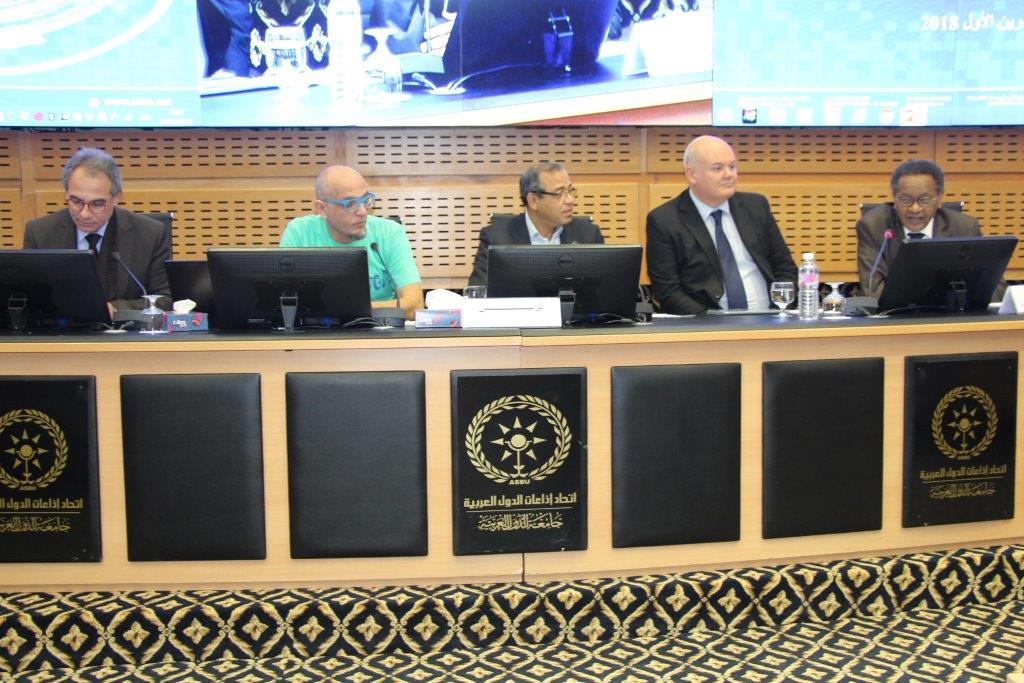 Training
In addition to the training courses organized by ASBU's Training Center in Damascus, the ASBU Media Training Academy devotes sessions within its annual schedule for radio professionals in various specialties including programs, news, engineering and administration. These training sessions address topics related to modern radio formats and opening to new media developments, such as the use of social media and many other multimedia.
World Radio Day:
ASBU believes in the importance of this popular medium, and the cultural and educational messages it conveys. Thus, ASBU has been one of the most important founding members of the "World Radio Day" celebrated by UNESCO on February 13th of each year. ASBU is also one of the most prominent active members of this event's International Committee. The World Radio Day is an occasion to emphasize the pioneering role of Radio, enhance international cooperation among radio corporations, encourage major networks and local radio stations, and stimulate decision-makers to innovate, facilitate access to information and support freedom of expression in live programs and on digital platforms.
ASBU is responsible for coordinating between its member radio stations, which offer special programming with varied forms and content, to celebrate this global event, focusing each time on the theme selected, the latest of which was "Radio, Dialogue and Tolerance".